APT Programmable Sine Wave AE96600 72V 96V 8kW PM Motor Driver Controller
SPACE VECTOR & DIRECT TORQUE CONTROL PM MOTOR DRIVER
AE1405 Series,the latest product by Shanghai APT, specially designed for EV or Scooters use the PM motors for its main drive power. By the method of space vector and direct torque control, based on the 32bit ARM processer, and embedded the APT private algorithm, the product's features mostly presented
are large torque and high speed, as well as high reliability. The pc software can set most of the drive parameter and can take the intelligent & individuation scheme to the rider.
Specification
1. Programable, with Reverse function, support regenerative braking
2. Configurable battery voltage range, B+. Max operating range: 42V to 120V.
3. Peak Phase Current: 600A.

2. Product Size: 346mm*148mm*76mm Net Weight: 5.8kg
4. Testing way: Hall sensor
5. CANBus is avaialbe for sample (cost will increase according to communication protocol )
6. Package Including: 1pc controller + 1pc GX16-10 to RS232 cable + 1pc Function harness
+1pc USB to RS232 Converter Cable (programming cable).
P.S.: The controller extremely suit for electric trycycle, mini e-car, in spide of the size.
For Software & Manual, please contact with us freely.
Suitable Motor
QS BLDC Hub Motor, 273 50H 8000W Motors
http://qsmotor.en.alibaba.com/product/60272780151-801685249/QS_8000W_273_50H_E_car_Extra_V3_Type_Hub_Motor.html
Product Info.
Water Proof : Fully embed in glue
Work Surroundings: -15°C~50°C
Humidity: Completely Waterproof
Assemble advise: Air Flow, No blanket
Body material: A6061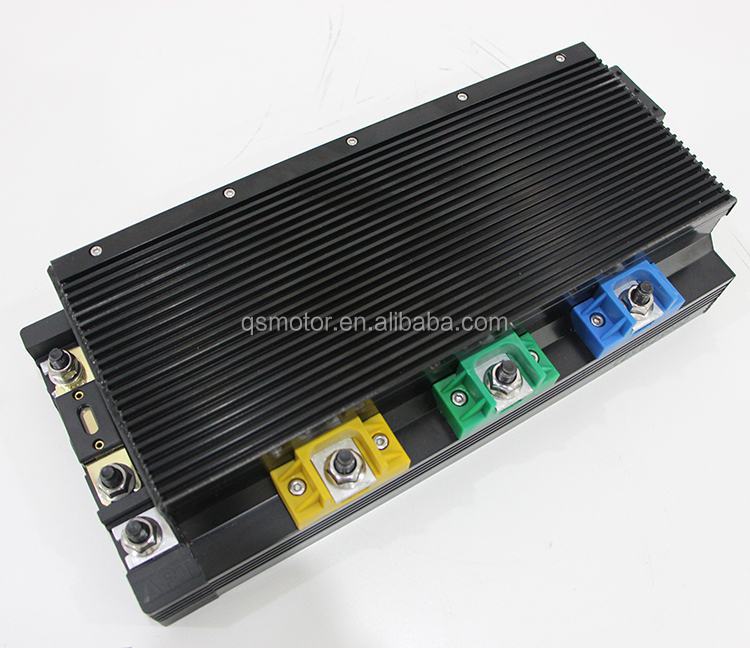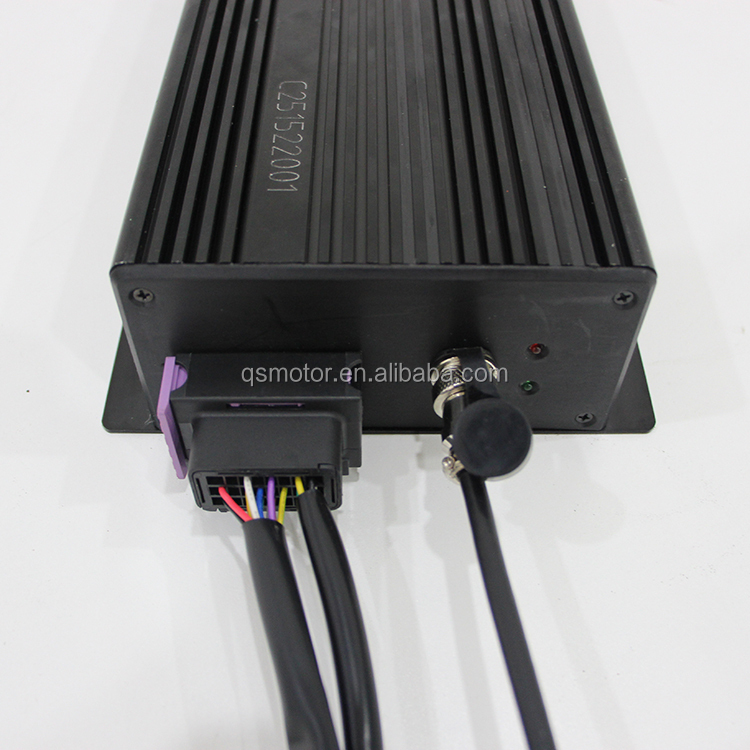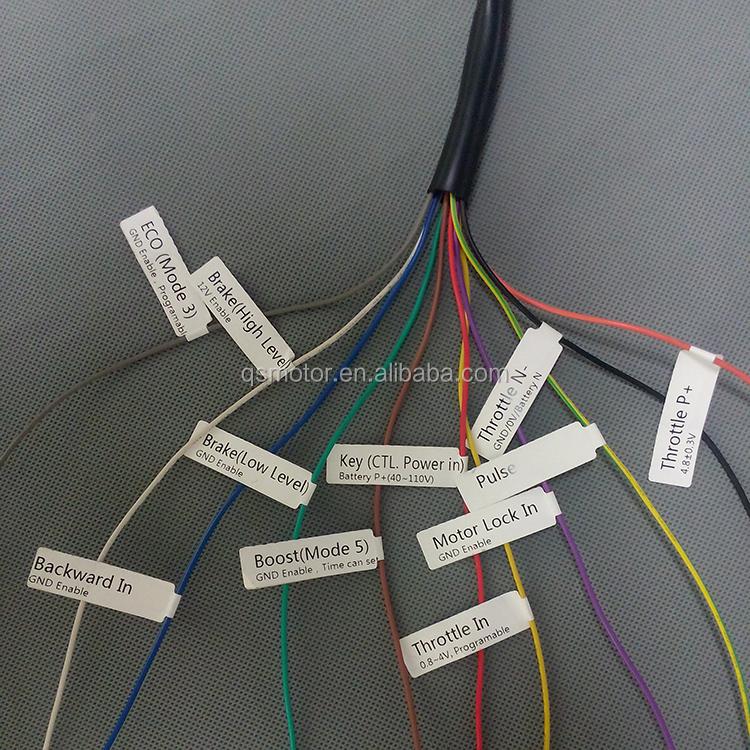 Electric Characteristics
Depth Matching
By the software Drive Manager and its debug kit, all the parameters of the controller are opening to the fans, it allows the professional user can make a deep adjustment till the perfect riding experience was reached.
Multi-choise Communication
- Standard configuration with RS-232C
- UART port for Bluetooth or wireless is selectable
- CANBUS can selected to build a network with indicators and
BMS etc.
Protection Features
- NTC/PTC external can be connected to the O.T.P function
- current, voltage, heat be monitored and protected
- The input signal will be checked to its reasonable range